Back to Stories
Your Guide to Ice Skating at The Rink at Rockefeller Center
By Emmie Murphy
Dec 14 2022
Visiting Rock Center? Include Top of the Rock in your plans. Purchase your tickets online today!
Buy Tickets
Related Articles
Artist Debbie Lawson's Sculptures, Tapestries, and Murals Bring Wildlife Scenes to Rockefeller Center
The Story of Rockefeller Center's Christmas Angels
What to Give the New Yorker in Your Life, According to Jenna Lyons
How to Spend the Perfect December Day at Rockefeller Center
Meet Roxy the Owl, Rockefeller Center's Ambassador
The Rink officially opens on October 21, 2023, but it's never too early to start planning your visit.
At the heart of Rockefeller Center lies The Rink. First made available to the public on Christmas Day in 1936, The Rink at Rockefeller Center has since become an iconic symbol of the city that never sleeps. Famous figures including Truman Capote, Ethel and Robert F. Kennedy, Serena Williams, and Olympian Kristi Yamaguchi have all taken a turn on the ice. It's been watched over by monumental trees — one measuring 100 ft in height — been host to thousands of marriage proposals, and played the backdrop in countless movie productions.
This year, after a warm-weather takeover by Flipper's Roller Boogie Palace, The Rink is back and ready to revive a cherished New York City tradition. We asked Correll Jones, known as CJ, the official Mayor of Rockefeller Center (yes, this is a real title) for some insights into a visit to The Rink. CJ, a lifelong New Yorker, is responsible for welcoming visitors, making everyone feel comfortable and, above all, sharing the joy of Rockefeller Center. Who better to get the inside scoop from than the human information hub?
Read on for CJ's tips and tricks for making the most of your time at The Rink —and get your tickets for the 2023-24 season here.
How do you get to The Rink?
Rockefeller Center spans Fifth and Sixth Avenues between 48th and 51st Streets. The Rink is located right in the center between West 49th and 50th streets. Visitors can take the BDFM trains which stop right at Rockefeller Center or the NRW, which stops just a few blocks away at 7th Avenue. There is also the SP+ parking garage for those who choose to drive, although spots are not guaranteed during peak hours.
Once on campus, CJ recommends entering from 49th street or, if you're already there, through the Channel Gardens between 49th and 50th streets and taking the stairs directly down to the skate house.
How do you get tickets to skate at The Rink?
Here's a top-secret courtesy of the Mayor: Get your tickets, including general admission, online. "Go online and reserve your time slot for your skating session," explains CJ. Tickets can be reserved here, and visitors can select the time of their visit. "When my daughter was young I used to bring her," says CJ. "[When we got] timed tickets, we never waited [in a line]."
If your ticket is reserved, CJ recommends showing up a few minutes beforehand. Walk right in and present your tickets. "I always say, people see a line and they just stand in it," CJ says. "But now, if you've got a timed ticket, you come here ten minutes before and you just go right in."
Ticket prices start at $21 for adults and children, and $11 for tots (ages 5 and under) and increase depending on the day and time. During peak hours, tickets cost $54. Avid skaters can also purchase a seasonal membership starting at $500 for unlimited access to the ice. Skates can also be rented.
Purchase tickets for The Rink here.

What should you wear when skating at The Rink?
Because The Rink is open from October through March, the recommended attire will depend on the season. However, no matter when you choose to come, it's worth remembering that skating can be a serious workout. "When you're skating, you get hot. I've noticed a lot of people come in and they've got on a heavy coat and stuff like that and then after a while, they'll be down to a t-shirt," says CJ. "I recommend you go out with some jeans and a long-sleeved shirt and you'll be fine." As for skates, you can rent them on-site or bring your own.

When is the best time to go to The Rink?
The most popular time to experience this tradition is, of course, during the holiday season when the Rockefeller Center Christmas Tree towers above and lights twinkle along the streets. For those looking to relish the skating itself, CJ suggests coming in the morning. "This way you can enjoy yourself," he explains, "because you have The Rink almost to yourself." If mornings aren't possible, late evenings are the second-best bet. "If not in the morning, then come two hours before we close. It's a nice nightlife skate."
What should you expect once you get to The Rink?
CJ sums up the experience in one word: "Fun!" He continues, "Now we've got LED lights and a great sound system. We're going to give people a great experience this year. Everybody knows we all need it."
When it's time to hang up your skates, you'll exit through the Rink Level. Here, you'll be able to grab a bite to eat from Le Rock, a warm drink from Café Grumpy, something sweet at Chip City, or even a whole pizza from Ace's Pizza.
If you're looking for somewhere cozy to warm up, the Après Skate Chalets and The Rink Lounge both offer food and drinks from Smith & Mills. The Après Skate Chalets are first-come, first-served, and The Rink Lounge is open to all skaters, but VIP ticket holders receive priority service and a complimentary hot beverage.
What's new at The Rink in 2023?
This year, visitors can cozy up in the new après-skate chalets, presented by Balsam Hill. Located Rink-side with a view of the Christmas Tree, each chalet will have a different theme featuring the brand's holiday décor. Balsam Hill trees, greenery, and other festive decorations will also be found throughout Rink Level — and be sure to sign up for the Center Newsletter to hear about other soon-to-be-announced activations (including Family and Kids Day and opportunities to take photos with Santa).
50-minute reservations for the private chalets start at $60, and walkups will be accommodated pending availability. The chalets will be open from 1pm to 10pm in November, and 9am to 10pm in December. Book your tickets and chalet reservations here.

The Rink is located at Rockefeller Plaza between 50th and 49th Streets; during the season, it's open daily from 9am until midnight. The 2023-24 season begins on October 21 — purchase tickets here.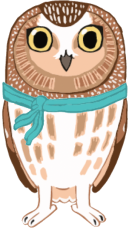 ROXY'S TIP:
There are plenty of restaurants on the Rink Level of 30 Rockefeller Plaza. Stop by Jupiter, Ace's Pizza, or Chip City for a pre-skate meal or post-skate treat.
The Story of Rockefeller Center's Christmas Angels

What to Give the New Yorker in Your Life, According to Jenna Lyons

How to Spend the Perfect December Day at Rockefeller Center

Meet Roxy the Owl, Rockefeller Center's Ambassador
The Center Newsletter
Receive important seasonal news and updates, learn about store openings, and get special offers.